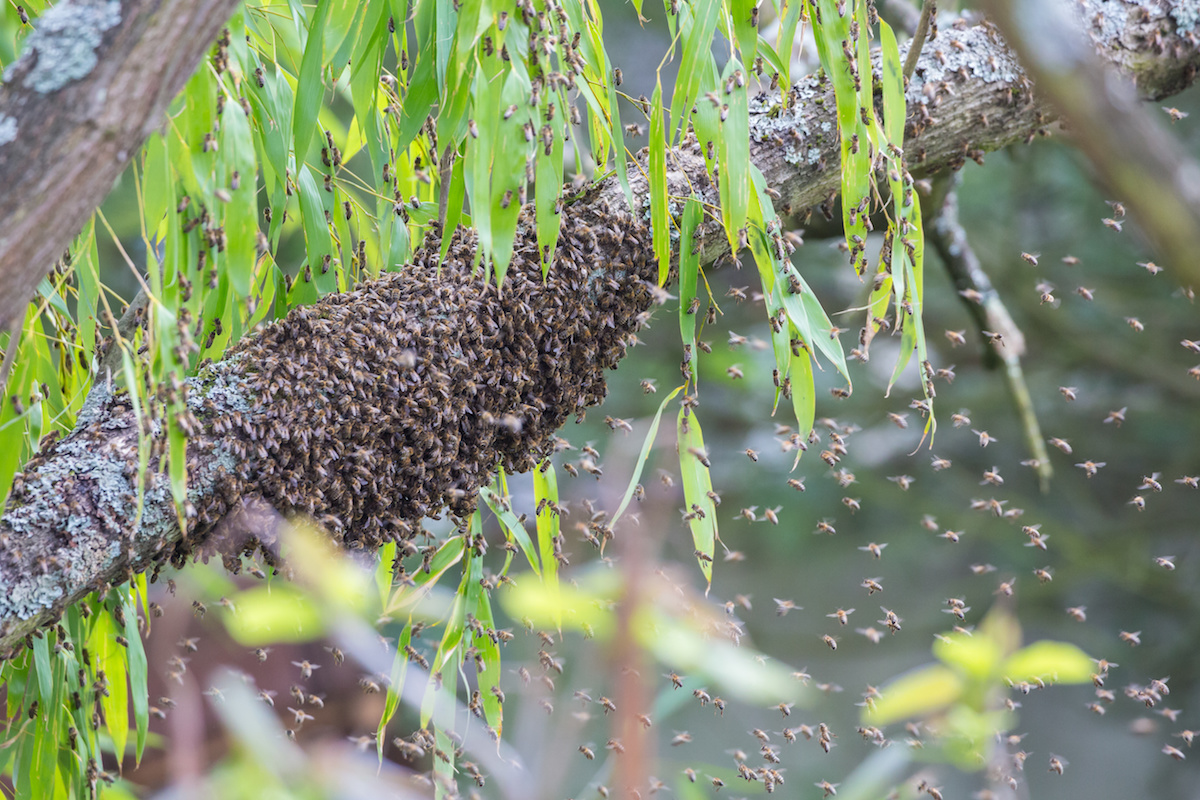 22 Jun

Solana Beach Bee Removal

Bees are insects that greatly impact our environment in a positive way, but also can be a nuisance in the home. When bees infest a Solana Beach residence, you may have to worry about avoiding stings due to an allergy or the structure of your home being affected by the hive. Whether you are allergic or simply want the bees removed from your home, we can help. At Your San Diego Beekeeper, we specialize in offering bee removal, repairs, and proofing so your home is not affected by a bee infestation. Let our experts help you remove the bees in a natural and productive manner. 

What Your San Diego Beekeeper Can Provide Your Solana Beach Home: 
Natural Bee Removal free of pesticides
Repairs to your home after removal
Bee proofing for home security
Transport of bees to our local San Diego County bee farm
Bee Removal Service
At Your San Diego Beekeeper, we offer natural methods for bee removal. We avoid using any type of chemicals or pesticides to ensure that the bees we remove from any Solano Beach property are protected. Our removal service includes an inspection of your home to determine the location of the hive. Our experts then get to work removing the bees and the full hive to ensure your home is not affected by a bee infestation in the future. 
Bee Repair Service
Often times, we find that removal service will require repairs to your home. Beehives can damage the home due to the stickiness of the hive as well as the size of the hive. Bees often create hives in residential homes within the walls, which can create the need for our technicians to remove a portion of the exterior or interior walls to reach the hive. Whatever your repair need after removal, we have qualified individuals who can help. 
Bee Proofing
Once you have experienced a bee infestation, you do not want to worry about such an issue in the future. A bee infestation can be annoying and stressful. With our bee proofing service, your home should not be affected in the future. With the sealant we use, any entry points to your home are sealed off and the scent of the former hive is masked. This way, any nearby bees are not enticed to use your home for their hive. 
Our San Diego County Bee Farm
As mentioned, we use our local bee farm as the new home for the bees we remove in Solana Beach. Our farm is a rural location so that the bees can continue to thrive in the ecosystem. The bees work to pollinate the crops of California farms, which in turn, feed the nation. Without the help of bees, the national food supply would suffer. With our farm, the bees can continue to pollinate local crops, which help to feed individuals across the United States.
If you have a bee infestation and want to see the bees removed naturally from your home, give our office a call. Schedule an appointment and we can help remove the bees in a timely manner.