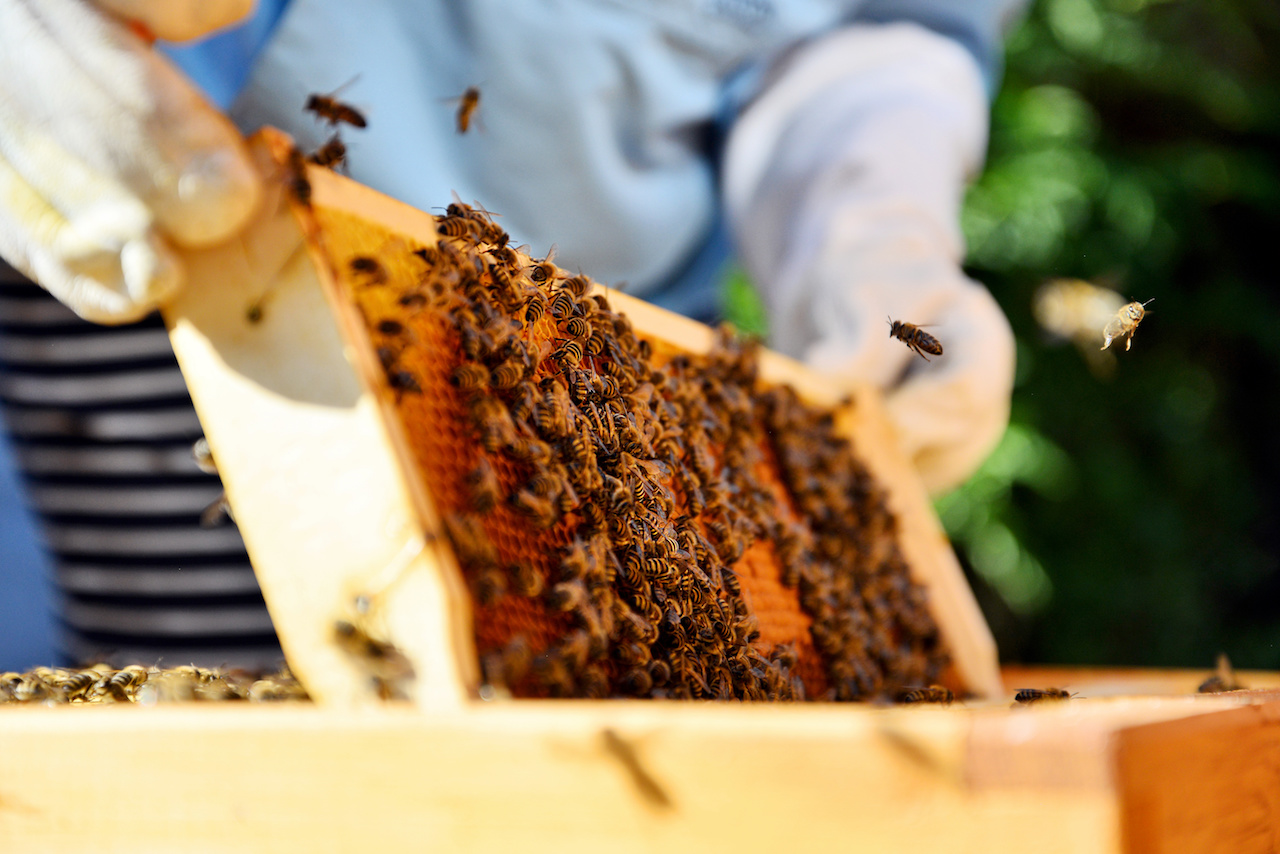 21 Jun

Vista Bee Removal

Bees are a common insect found in the state of California, as they help the local farms with pollination of plants. Because bees are so prevalent, it is not uncommon that the creatures find their way inside homes and businesses. An infestation of bees can be harmful to the home as well as the health of those who may be allergic. It is essential that the bees be removed from the home is a safe manner and your home repaired as needed. At Your San Diego Beekeepers, we can provide quality bee removal, repairs, and bee proofing to keep your home bee-free in the future. 

Your San Diego Beekeepers can provide your Vista property with the following: 
Environmentally friendly bee removal without the use of pesticides
Transport of the bees to our bee farm in rural San Diego County
Repair of your home where the bees were removed
Bee proofing to prevent future infestations
Vista Bee Removal Service
If you have ever experienced a bee infestation in your home, you know that it is something you do not wish to experience again. Bees can be loud as they constantly buzz, and they can cause major damage to the overall structure of your home due to the consistency of the hive. Bees can also pose a health hazard if anyone in your home is allergic. With Your San Diego Beekeepers removal service, any bee infestation will be cleared out as quickly as possible. 
Our removal process uses natural methods, free of harmful pesticides. We take the bees we remove from your home and transport them to our local bee farm in San Diego County. 
Bee Repair Service
Once the bees and the hive have been removed from your Vista dwelling, we focus on repair work. The type of repairs needed will be dependent on the area of the hive. In some cases, the exterior or interior walls will need to be cut away to remove the hive. We can provide such repair work for you to get your home back in proper working order. 
Bee Proofing
After repairs have been made, it is time for our technicians to provide the bee proofing service. We use a special sealant to seal off any entry points and remove the smell of the former hive to keep from attracting other bees. This way, you are not subject to another infestation in your home. Bees have a strong sense of smell and can easily detect a former hive. They would then choose to use the space as their own, which would mean more damage to your home and the need for removal service yet again. With our bee proofing, you will not have to worry about bees again in your Vista home. 
Our Bee Farm
As we mentioned, we relocate the bees we remove from your home to our San Diego County bee farm. The bees are then able to continue to do their work in the local environment. California is a major supplier of the United States food sources and without bee pollination, the amount of food the state produces would be much smaller than normal. With our relocation services, we help the bees to continue to operate normally, helping to ensure a quality food supply. 
When bees infiltrate your Vista home, give us a call. Our technicians are ready to get to work removing the bee infestation as quickly as possible.