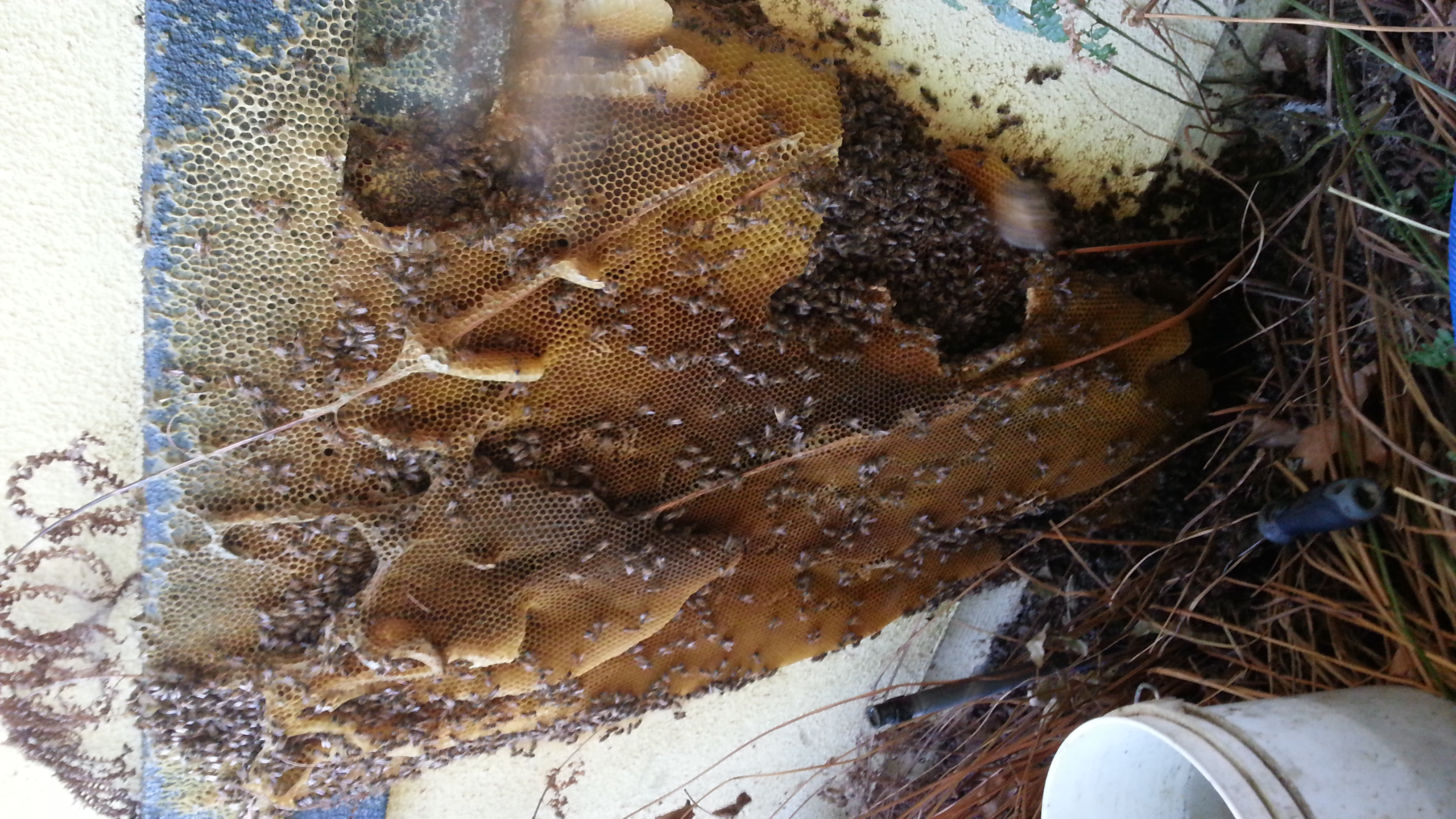 21 Jun

Bonsall Bee Removal

When it comes to bee infestations in your Bonsall home, rely on the experts at Your San Diego Beekeeper. With employees focused on bee husbandry, our technicians can easily remove bees that infiltrate your home, in a humane manner, quickly cleaning up the mess of the hive and transporting the bees to our bee farm in San Diego County. Our environment relies on bees to help pollinate the food supply, so we focus on safe transitions for the bees during our removal services. 

What We Can Provide for Your Bonsall Home: 
• Safe and environmentally friendly bee removal service
• Complete removal of the beehive and honeycomb
• Repair service if any area of the home is damaged during removal
• Relocation of the bees to our farm
Bee Removal Service
When bees take up residence in a home, it can be annoying as well as dangerous. Bees can keep you from being able to go outside and if anyone in your family is allergic, one bee sting could be deadly. With our help, a bee infestation will be removed in no time. You can rely on our bee experts to remove the bees and then ensure the space is free of the hive. We focus on natural methods of removal, so the bees can be transported to our bee farm in San Diego County where they can continue to thrive. 
Bee Repair Service for your Bonsall Home
If your Bonsall home is damaged during the bee removal service, our technicians will complete the repair work for you. We have skilled carpenters who can assist with repairs such as replacing drywall and sheetrock as well as repairing the exterior of the home. When bees use a residence for their hive, they usually take advantage of space between the walls. We may have to cut away a portion of the wall to remove the hive so that you are free of bees and then provide proofing services so that bees do not enter your home in the future. 
Bee Proofing
Bees have a very strong sense of smell, so we take great care to remove all signs of the hive that was once in your home. If any portion of the hive is left behind and the area not sealed properly, other bees will smell the former hive and try to make your home their own. This can lead to the need for removal yet again. To avoid this problem, we offer bee proofing services. We use a special sealant to remove the scent as well as seal up any areas where bees might gain entry into your home. 
Protecting the Bonsall Food Supply
Our local food supply as well as the food used across the nation benefits from bees. The bees in California pollinate the local crops which leads the abundance of food we need. California supplies the majority of the nation's food source, so it is essential that bees continue to thrive in our state. With our relocation services, we place the bees in a quality environment so they can continue to pollinate and be of benefit to the food supply. 
If you find that bees have made a home in your Bonsall property, give us a call today. We are happy to provide you with the service you need to see the bees removed and your home restored to its former state.