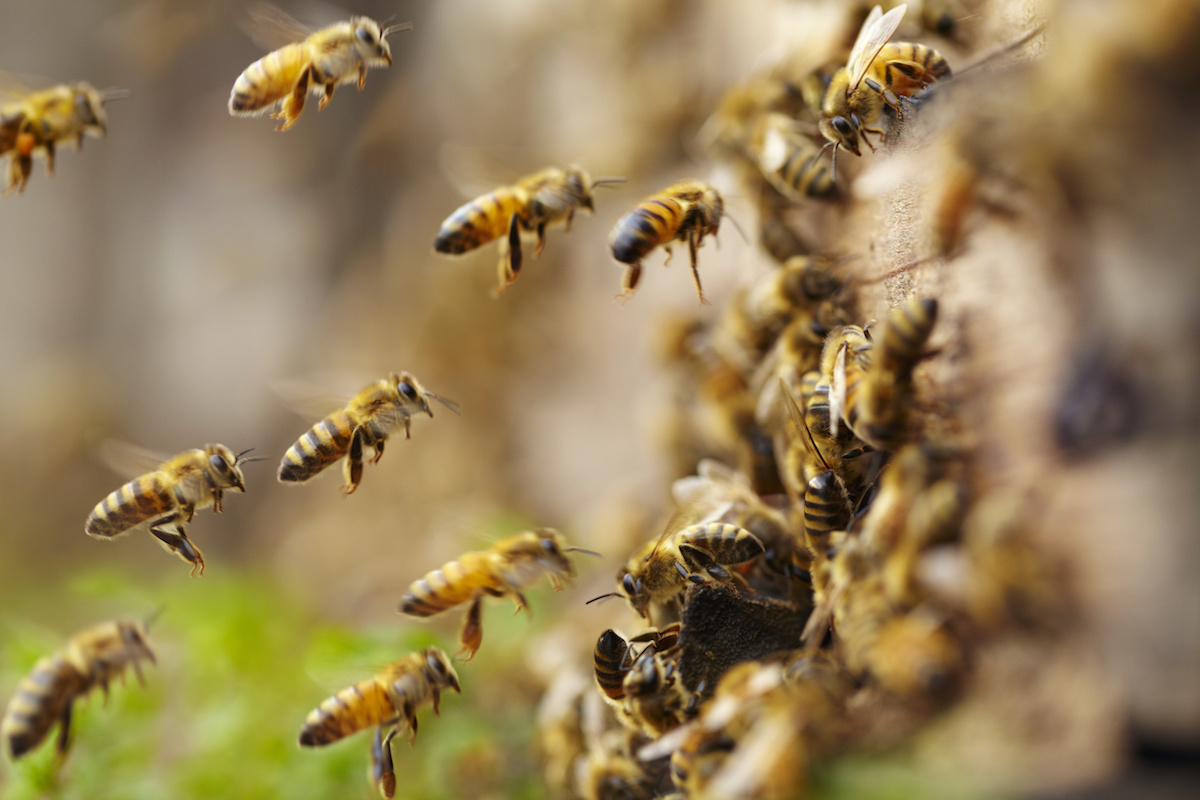 22 Jun

Rancho Bernardo Bee Removal

Bees are a nuisance when they gather in large groups, such as when a home is infested with the buzzing creatures. Homeowners in Rancho Bernardo often find a bee infestation within the exterior or interior walls of the home, which can lead to major structural damage as well as the inability to use certain portions of the home due to fear of being stung. When bees gain entry into your home, rely on the bee removal experts at Your San Diego Beekeeper to ensure your home is free of bees in no time! 

What Your San Diego Beekeeper Can Provide: 
Full removal of bees and the beehive/honeycomb
Repairs to your home after removal
Relocation of the bees to a bee farm in San Diego County
Bee proofing to ensure no problems in the future
Bee Removal Services Rancho Bernardo
Removing a bee infestation, the natural way is important. At Your San Diego Beekeeper, we do not use pesticides or other harmful chemicals to remove bees from your home. We use natural methods so pets and kids are not affected by the chemicals and the bee can be safely transported to our local bee farm. The bees need to be able to continue to thrive in California to help with the pollination of farms to ensure the food supply continues to be successful. 
Bee Repairs
When we remove a bee infestation from your home, repairs are often needed. The beehive itself can cause structural damage and the area where the hive is located may be hard to reach, causing our technicians to cut away portions of a wall or the exterior of your home to reach the hive. We offer quality repair service, so your Rancho Bernardo home will be back in working order in no time. 
Bee Proofing
Once you have experienced a bee infestation in your home, you will want to avoid it in the future. To do so, bee proofing service is needed. With our bee proofing option, we use a sealant that will mask the odor of the former hive and seal off any entry points, so bees do not seek out your property in the future as their hive home. Proofing is a prevention method you need to avoid the need for bee removal service in the future. 
Our San Diego County Bee Farm
The bees that we remove from your Rancho Bernardo home will be relocated to our bee farm in San Diego County. The bees are able to live in this location and thrive, helping to provide pollination for local farms that supply crops for California as well as the entire nation. California farms help to supply the majority of the food sources for the United States and bee pollination is essential to this process. 
Let our experts handle any bee problems you may have, with our reputable bee removal, repair and proofing service. We are ready to assist you with any bee issues you have in your Rancho Bernardo home.