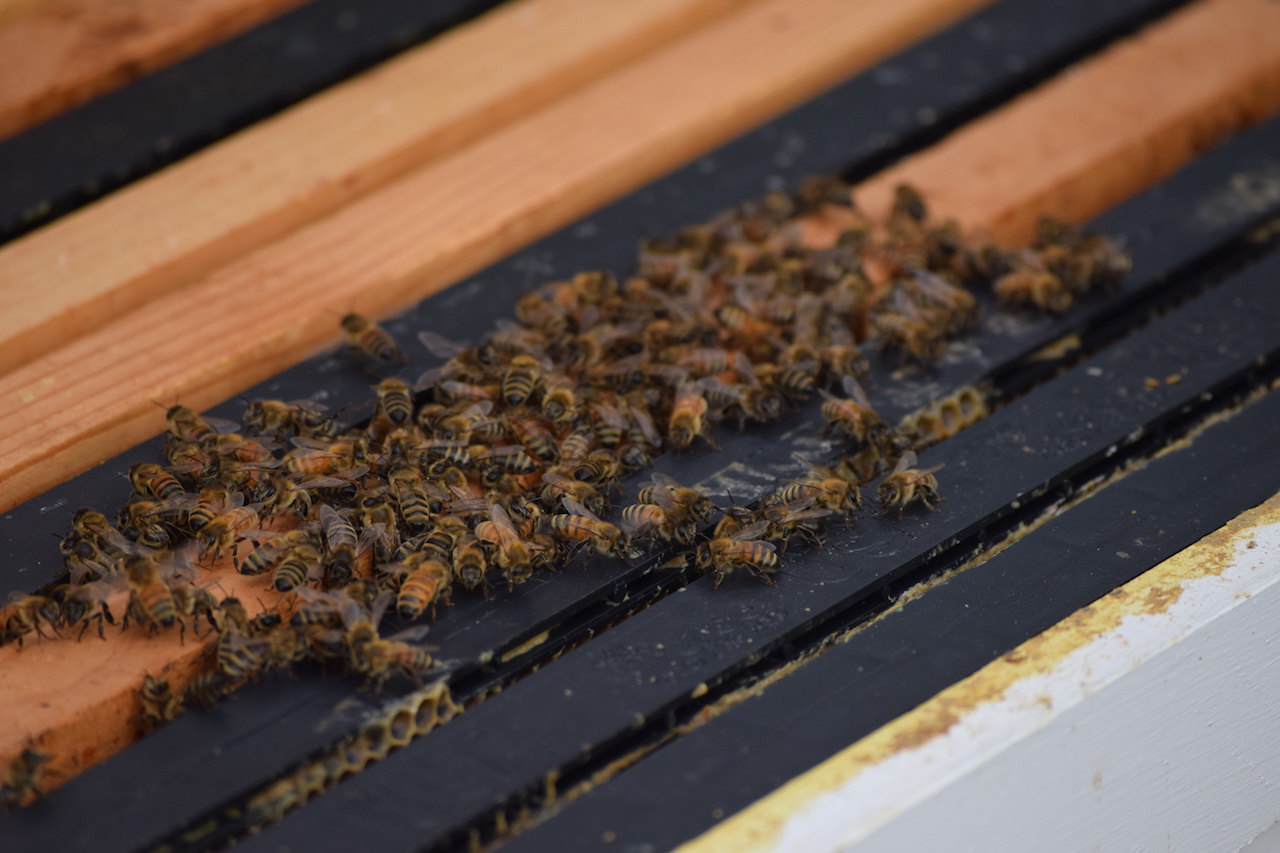 21 Jun

Leucadia Bee Removal

A bee infestation in a home or business is both annoying and frustrating. The bees pose a threat to the structure of your home and you have to worry about getting stung every time you go outside. Instead of using pesticides to try and get rid of the bees yourself or rely on a company that uses harmful removal techniques, rely on the experts in bee removal at Your San Diego beekeeper. We offer natural removal methods, free of pesticides so that the bees are removed from your home in a safe and humane way. 

What Your San Diego Beekeper Can Provide Your Home or Business: 
Quick bee removal including the beehive
Repairs to the property after the hive removal
Bees are transported to our local bee farm in San Diego County
Bee proofing to avoid infestations in the future
Bee Removal
Most home or business owners do not think twice about bees. The insects usually keep to themselves, but we have found that they often set up hives in the walls of properties in Leucadia. Thousands of bees can live within the walls of a home and the only way to get rid of them is to have the hive removed and the bees relocated. At Your San Diego Beekeeper, we offer quality bee removal services, ensuring the full hive is no longer present in your property and that the bees are taken far away to our local bee form where they can continue to thrive. 
Leucadia Bee Repairs
When we provide bee removal service to your home or business, portions of the property may have to be cut away to access the hive. Repair service can be provided for this issue as well as within the structure of the home if it is affected by the beehive. We guarantee our repair work and ensure that your home will be structurally sound once the bee removal process is complete. 
Bee Proofing
Once a hive has been removed and repairs made, it is time to bee proof the property. Bees have a strong sense of smell, so they can easily detect the location of a former hive. With bee proofing, you avoid any infestations in the future. Our bee proofing techniques seal up any entry points and mask the former hive scent, so you do not have to worry about bees again. 
Transport to Our Bee Farm
When we remove the bees from your home, they are transported to our local bee farm in San Diego County. We focus on natural removal, so the bee population is not eradicated with pesticides. We rely on the bees to pollinate local farms which benefits our crops. The state of California supplies the majority of the food needed across the United States and bees play a vital role in reaching the high numbers to fee citizens of the nation. 
If you have bees infesting your home, give our office a call. We are ready to provide removal service, repairs, and maintenance to ensure your home is protected.