Bee removal services by Your San Diego Beekeeper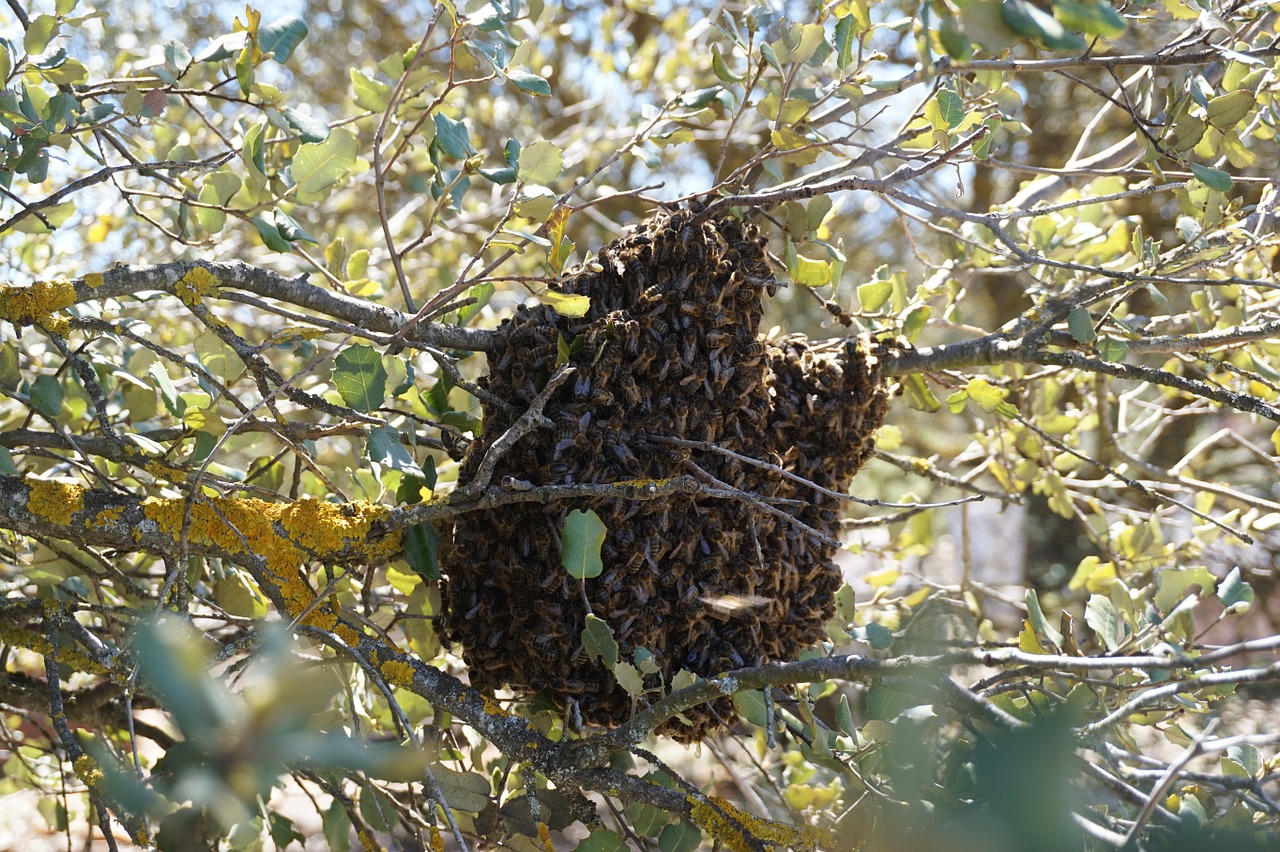 Bee Swarm? We'll be there in a jif!
Let's Remove the Bees, Shall We?
Bees are amazing creatures and the world is just now realizing how important they are to our ecosystem. In days of old, people had no problems killing off honey bees with pesticides. Gratefully we have progressed into appreciating these small creatures and all the positive ways they impact our lives.  The smartest thing you could do when you discover a bee swarm is to give Your San Diego Beekeeper a call to take a look at the situation. We offer free estimates and answer our phone day and night.
Removing the Bees if You Please
Our San Diego bee removal services are performed professionally and efficiently by experienced and trained bee technicians.  Our unique vacuum system allows us to safely suck the bees from the swarm area alive. The bee swarm honey bees are then stored in our bee friendly container until we leave your premises.  If there is a hive and honey created by the bees, these too will be removed completely.
Bee Removal Repairs Done Right
Not only are we experts in bee husbandry, we are also masterful at all bee removal repairs. Bees in your drywall? No problem. Bees in your crawlspace? We got this. Bees in your framing? We're on it! Our professional bee removal repairs are second to none. Whether it's through your roof, within the wall of your home or anywhere difficult to get to that necessitates cutting out visible areas; by the time we're done with the  bee removal repair, you won't even know we've been there…except for the lack of humming bees.
Bee Proofing, the Final Touch
Once we've removed your bees and repaired any structural damage, we will make sure to bee proof the area. If any residue of the hive is left, it alerts nearby bees by smell and a possible re-swarming of the area is almost inevitable. We are meticulous in making sure there are no traces of the previous swarm, ensuring  your area is bee proofed.
Introducing the Bees to their New Hive
After we're done with the entire bee removal process, we then take the honey bees we've collected and introduce them into a hive at our San Diego Apiary. As an experienced San Diego Beekeeper, we know how to take care of these wondrous makers of honey, making certain their bee colony will thrive in their new beehive. There they will be able to carry on with their happy bee lives, meanwhile pollinating nearby gardens, orchards and agricultural fields.
If you need bee removal, we're here to help.
Give us a call today and we'll be happy to come take a look free of charge.
Your San Diego Beekeeper – 760-546-8056