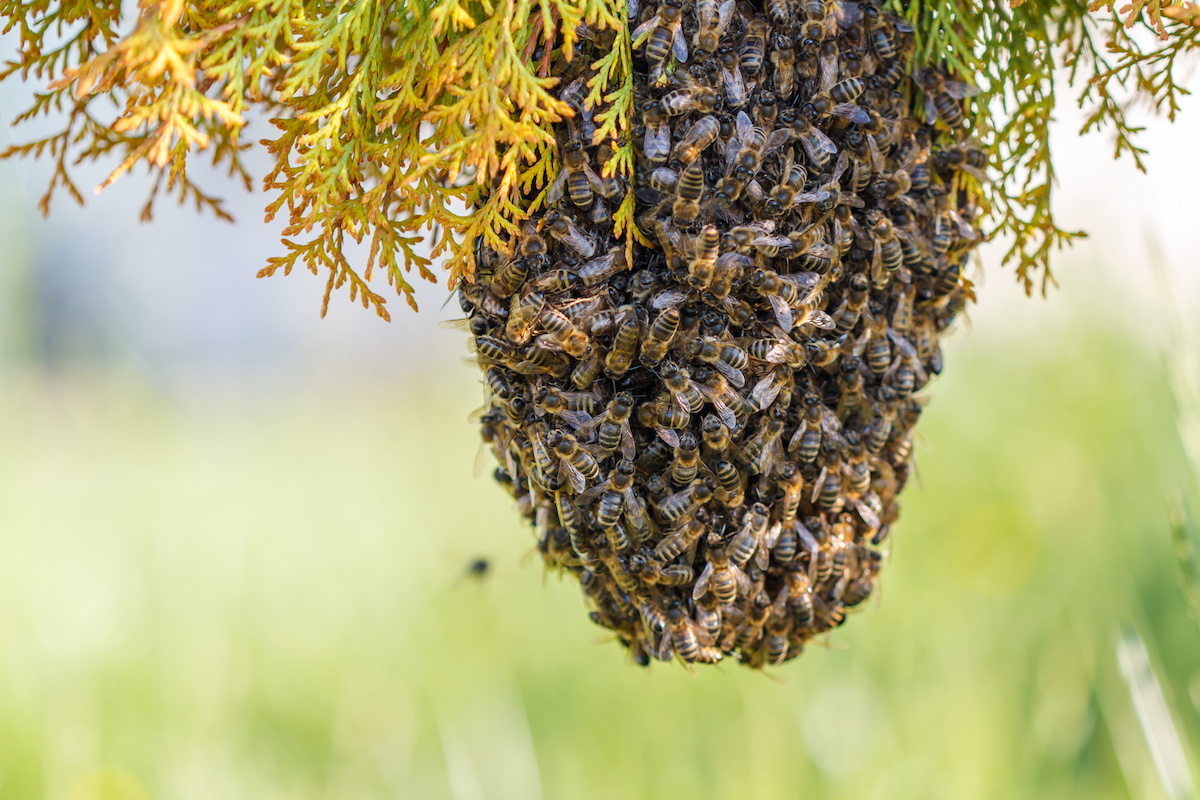 22 Jun

Rancho Santa Fe Bee Removal

After bees have taken up residence in your home, you may have no idea who to turn to. At Your San Diego Beekeeper, we are ready to provide you with the bee removal services and repair needs to ensure your home is no longer affected by bees. Our experts in bee removal will have your home back to normal in no time, with the bees relocated to our San Diego County bee farm, where they can continue to thrive in the local ecosystem.

What Your San Diego Beekeeper can provide your Rancho Santa Fe Home: 
Full bee removal including the hive
Repairs to your home after removal
Bee proofing

 

Relocation of bees to our San Diego County bee farm
Bee Removal Rancho Santa Fe
When you find that your home is infested with bees, don't rely on harmful chemicals and pesticides to try and remove the bees yourself. With the help of our experts, the bees can be removed in a natural way, allowing the bees to live out their remaining days benefiting our environment. Our bee removal technicians will remove the bees from your Santa Fe home, along with the hive, so you no longer have a bee problem. 
Bee Repairs
With our removal service, we often find that homes require repair service. Homes are often damaged structurally due to the hive, such as from the stickiness of the honey. Our experts can recognize the repairs needed for your Rancho Santa Fe home and get to work ensuring your home is restored to its former state. 
Bee Proofing
Along with removal and repairs, we also offer bee proofing service. Bees have a strong sense of smell, so even if a small portion of the hive remains, other bees can detect the location. Without bee proofing, you may soon find your home is infested with bees once again. To avoid this problem, our technicians will provide bee proofing service so that your home is not subject to bee issues in the future. 
Our Bee Farm
When we provide Rancho Santa Fe customers with bee removal service, we relocate the bees to our local bee farm in San Diego County. Our farm is a safe place where the bees can continue to thrive in the local ecosystem. California farms rely on bees to help with pollination of crops. Without the bees, the state's farms would not be able to produce the amount of food needed. Farms in the state help to supply the largest percentage of food for the US, so the bees are needed to help with this process. 
When your home is affected by bees, give our technicians a call. We are ready to help with removal and repairs as well as bee proofing to help better protect your Rancho Santa Fe home.